The list of users in a Codecov Organization is taken directly from our integration with the repository provider. This means that all users who have signed up and authorized with Codecov will appear under the Users list.
You can see your Org's Users list in the Codecov dashboard under the "Settings" tab, on the "Billing & Users" page. There you will find all users listed in that Org and which of those users have been activated. Accounts will start off as a "blank slate": users are added and activated as they access Codecov.io or author Pull Requests. Alternatively, any user can manually activate another user in the Users list.
It is important to note inactive users will still be able to author Pull Requests. However, they will only be able to see if the PR has passed or failed, not the coverage metrics.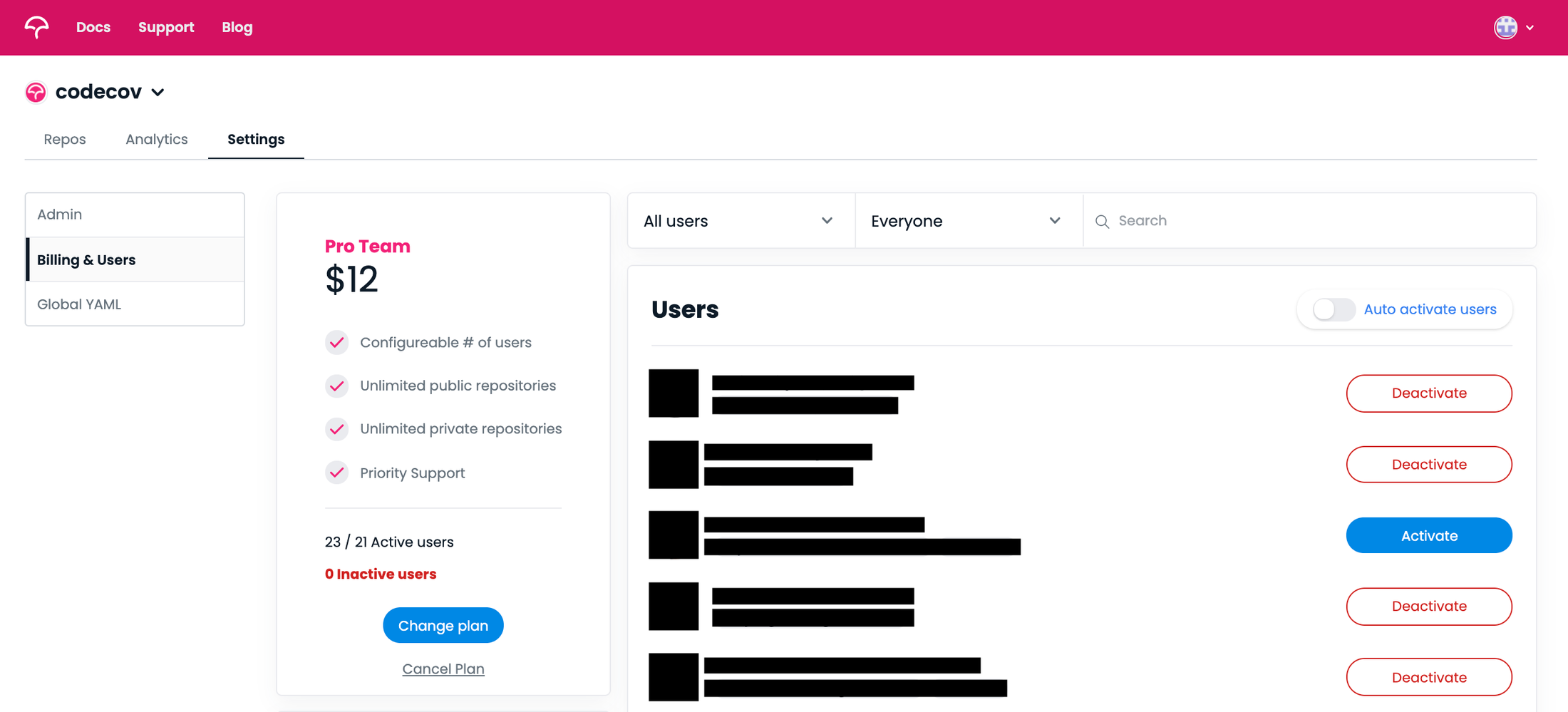 If you are on a paid plan and you've reached your total number of seats, then you won't be able to activate any more users. In order to do that, you will need to upgrade your seat count, which can be done by clicking on the "Change plan" button.
When users are removed from your Organization in your repository provider's website, they should automatically be removed from the Codecov's Users list. If they still appear in your Users' list after that, please reach out to our Support team so we can remove them. As long as you have removed them from your code provider, however, they will not have access to any private data on your Codecov account.